Integrated Fire & Security is dedicated to providing the utmost in stable, dependable communication infrastructure that is vital in today's world. Our products and services consistently improve the way in which our clients communicate with students, staff, employees, and other occupants. Integrated Fire & Security systems are custom designed on the unique needs of each of our clients. By offering ongoing maintenance, testing, training, and upgrades we guarantee optimum systems performance for the present and the future.
Public Address/Paging
Integrated Fire & Security understands the communication demands of commercial buildings and educational institutions. Our IP network solutions are designed for network simplicity and cost reduction, resulting in simplified maintenance and reduced technical training.
Nurse Call
Healthcare personnel need to communicate with each other quickly and effectively. Integrated Fire & Security provides our clients with the most technologically advanced and dependable equipment available.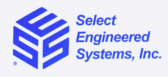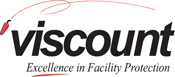 Voice/Data
A stable, dependable communications infrastructure is critical in today's business world. Integrated Fire & Security provides the products and services to improve the way organizations communicate with customers, clients, employees, suppliers, vendors and satellite offices. We design customized communications solutions based upon the unique needs of each client's business. Our engineers and technicians are manufacturer-certified on all products we provide. We continue to work closely with our customers to ensure their infrastructure is capable of growing with their business.